Airfix 1/24 scale Maserati Bora. | Model Kit Index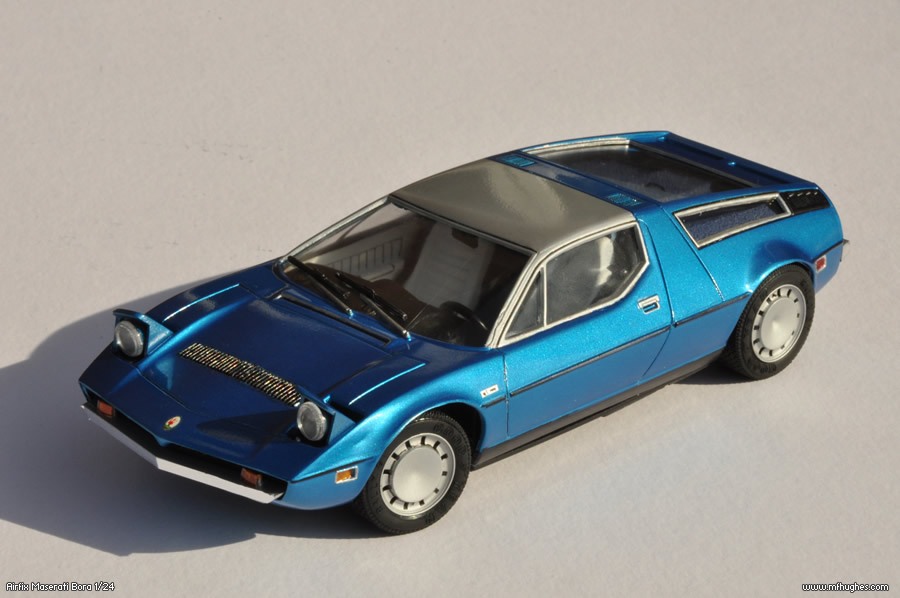 Airfix Maserati Bora completed September 29th 2014.
Click Thumbnail below to view larger image.

Additions to what was in the box: Black arms of wipers, number plate, chrome parts, cut-down bumpers, handbrake, seatbelts, buckles and retainers, engine cover carpet and handles, driver/engine glass wall, dashboard air vents and parts attached to dashboard, carpets, all door inners, armrests and handles. Open headlamp lamps/glass parts, air valves in wheels, front indicator lenses, front wing Ital Design badges. Rear outlet mesh.
All content, text & graphics Copyright © M.F.Hughes 1995 - 2014 | Home | More Kits