Tamiya Ferrari Testarossa 1/24 scale. | Model Kit Index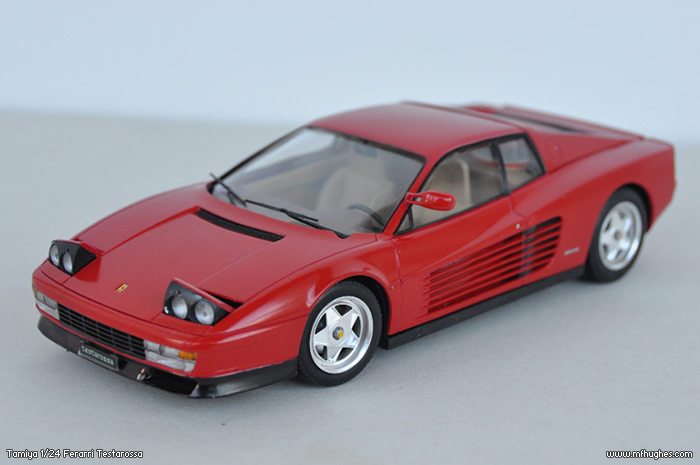 Tamiya Ferrari Testarossa completed in May 2012. Click Thumbnail below to view larger image.

This one is built entirely OOB. Tricky to assemble the finished body onto the finished chassis, but it got there in the end.
The Testarossa is an awkward car to photograph, the wide rear makes it look like broken perspective half the time.
I decided to make the pop-up light innards black instead of the correct red, as the red looked a bit toy-like.
All content, text & graphics Copyright © M.F.Hughes 1995 - 2013 | Home | More Kits