Fujimi Mitsubishi FTO GPX 1/24 | Model Kit Index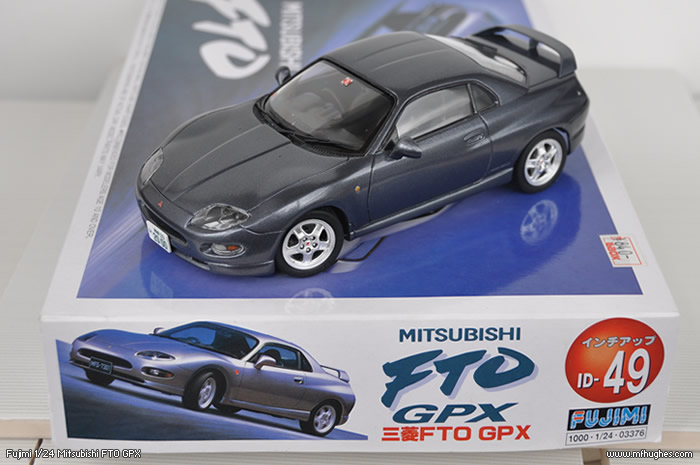 Fujimi Mitsubishi FTO GPX 1/24 completed July 2012
Background:
For me the Mitsubishi FTO is one of the best looking Japanese sports cars around. Not quite up there with the FD RX-7 but close. They are similar-ish in shape and style.
Pros:
Pretty much everything is fine. It's easy to build. Even the ride height is good with no adjustment.
Cons:
No engine, the interior is a little lacking in details around the doors and the underside is also pretty simple around the engine and suspension.
Verdict:
Good enough. Not great, but good enough. Simplicity means it's suitable for beginners.
Build notes:
This one is built exactly as it came out of the box with no further details added and no parts changed. And it still looks good at that.
---
Kit bought on holiday in Tokyo, November 2009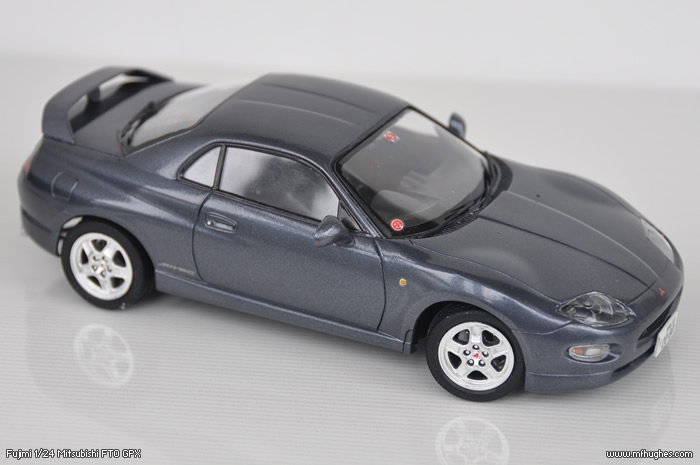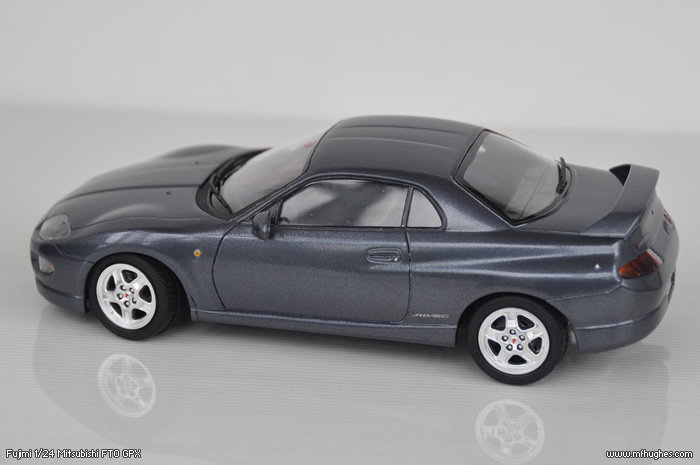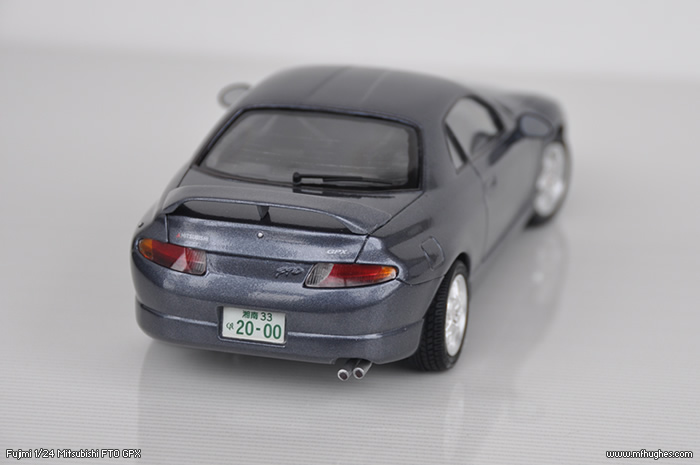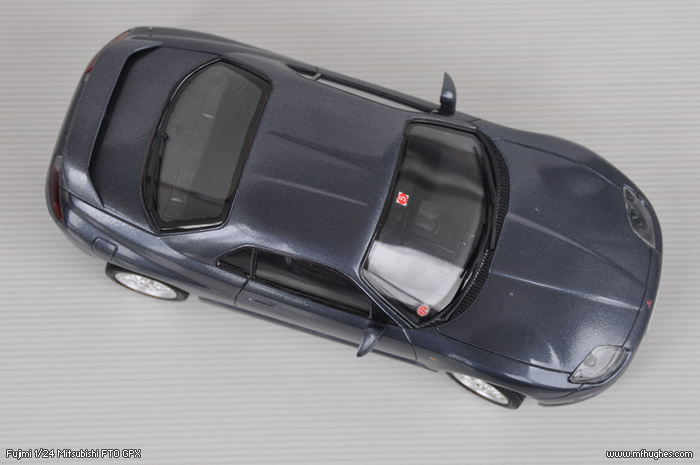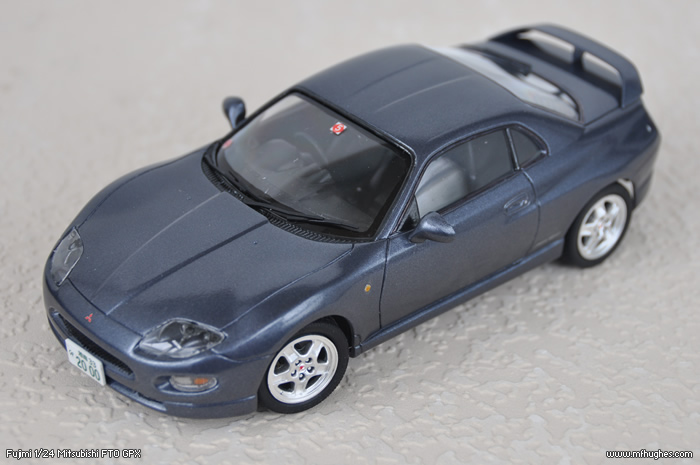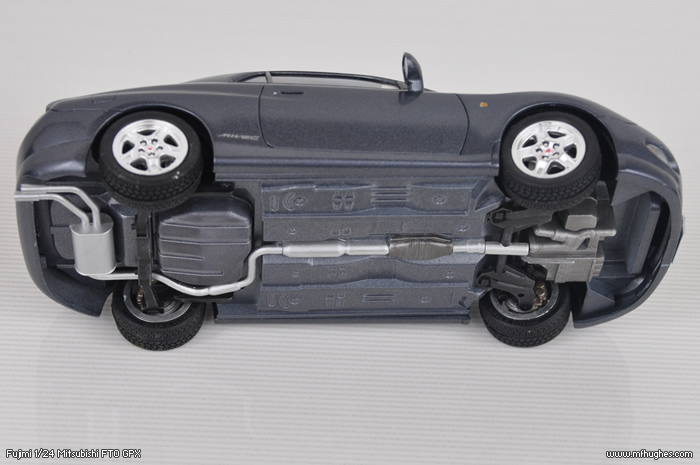 All content, text & graphics Copyright © M.F.Hughes 1995 - 2023 | Home | More Kits