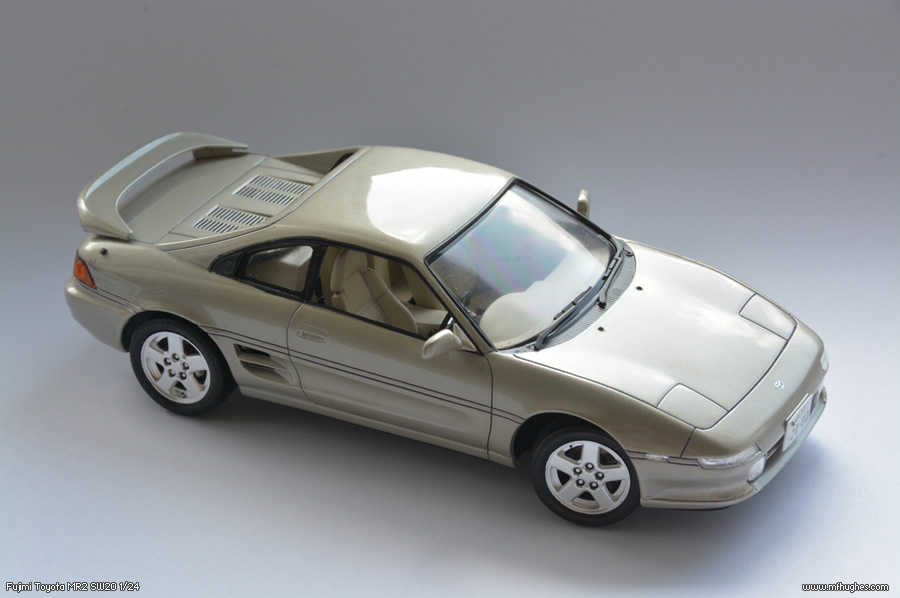 Fujimi Toyota MR2 SW20 1/24 completed April 14th, 2018.
Pros:
Proportions look good to me. Fits together without any trouble. Wheels look correct size and ride height is OK. Considering this kit is from Fujimi's "It's only OK" era, it's surprisingly good.
Cons:
Curbside. No side windows (if that is an issue).
Verdict:
It's the only SW20 you're going to find in 1/24 form and it builds up into a good depiction of the real thing with no real problems or excessive reworking.
Build notes:
Scratch built seatbelts, seat bet retainers. Tamiya metal emblem stickers on front and rear. Bolt on number plate. There's not a lot that's needed to be added here to make a nice result.
---
Kit bought in Tokyo, June 2017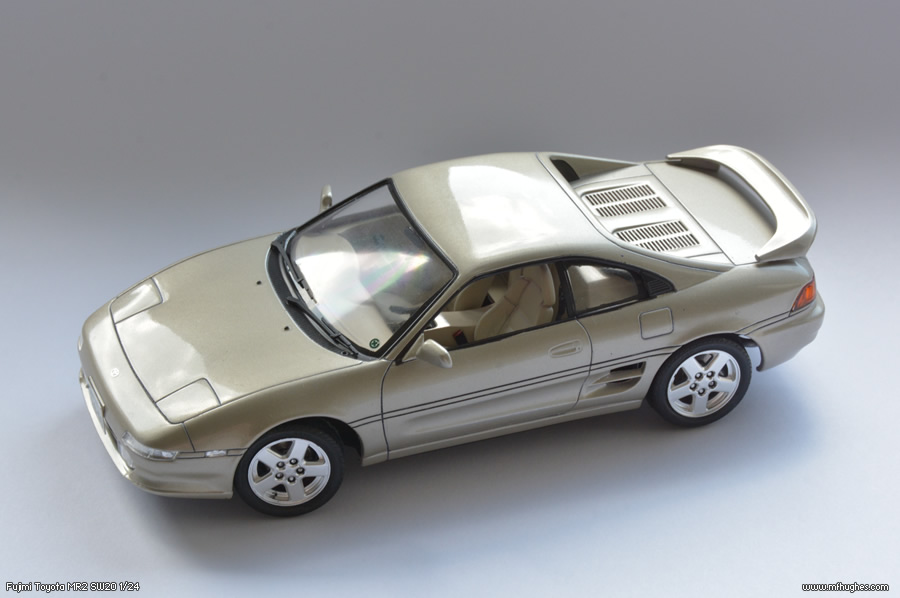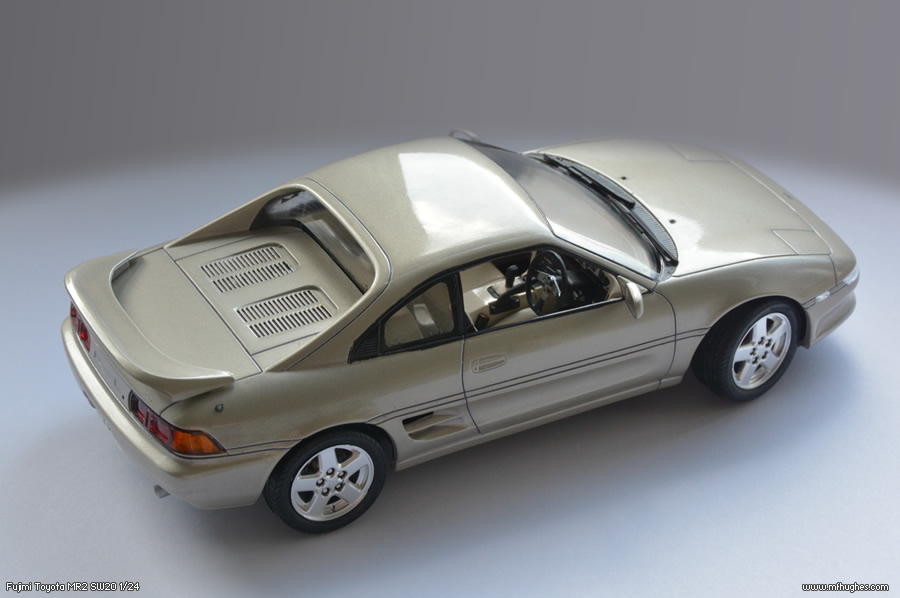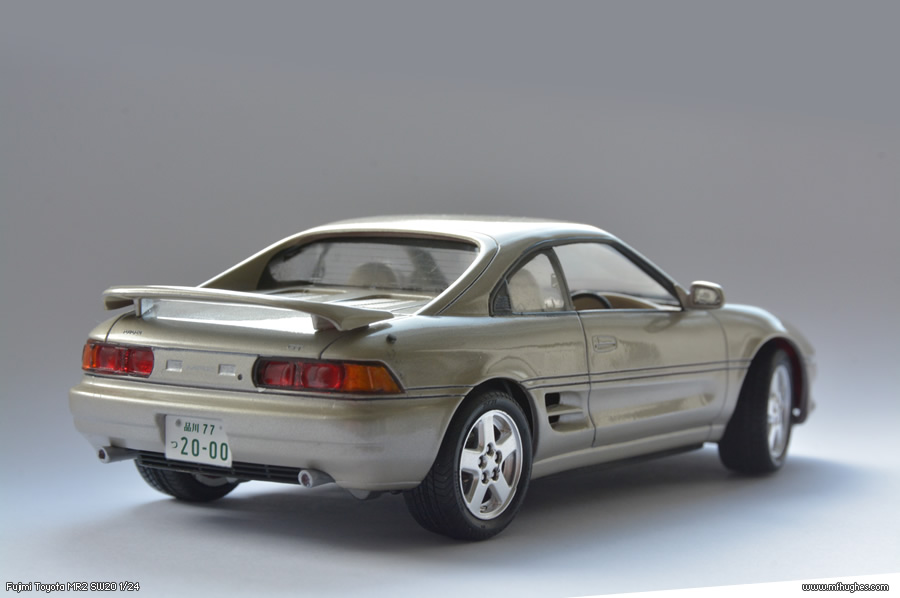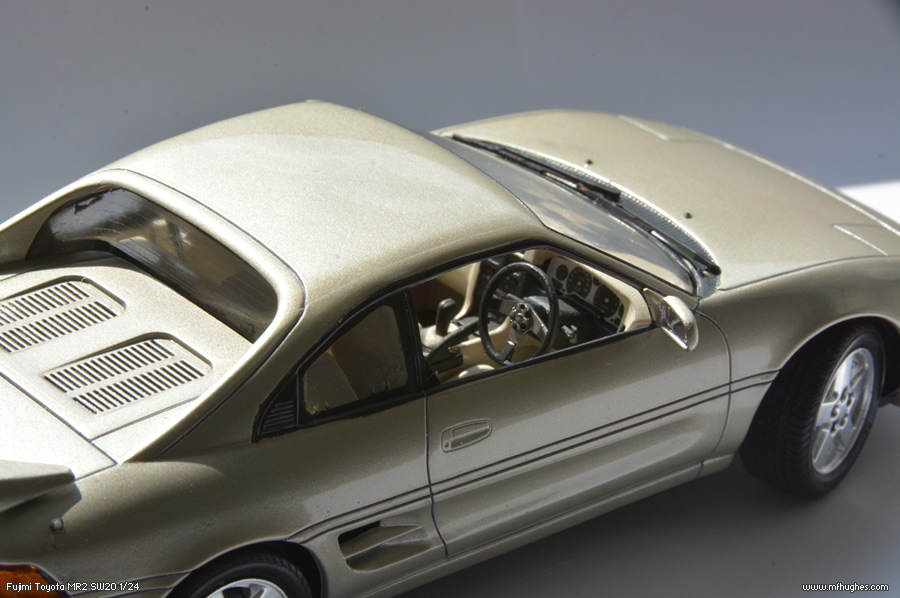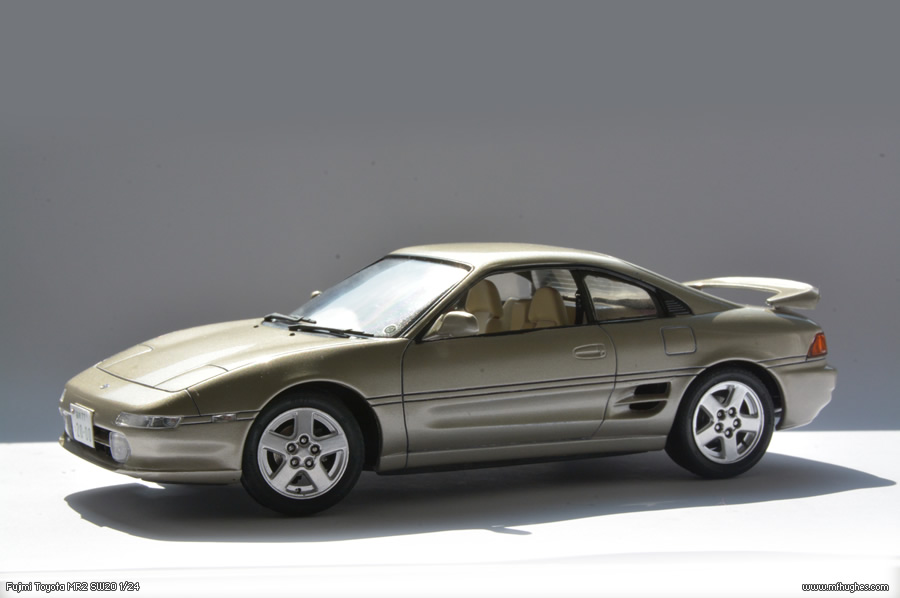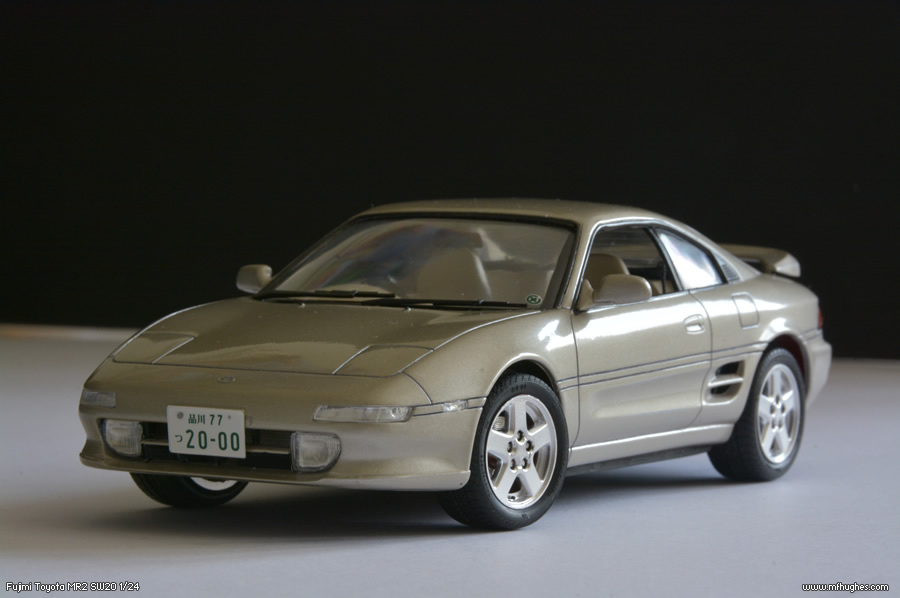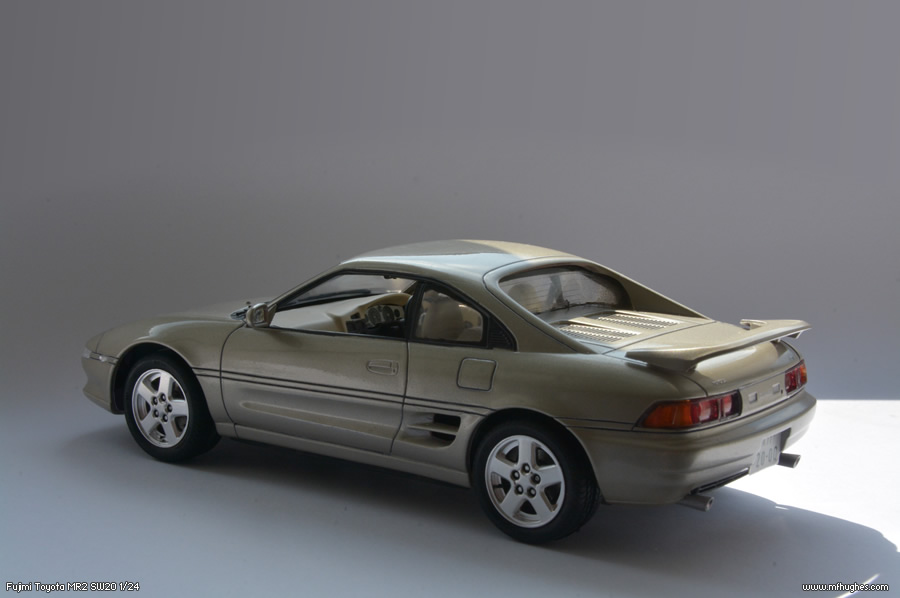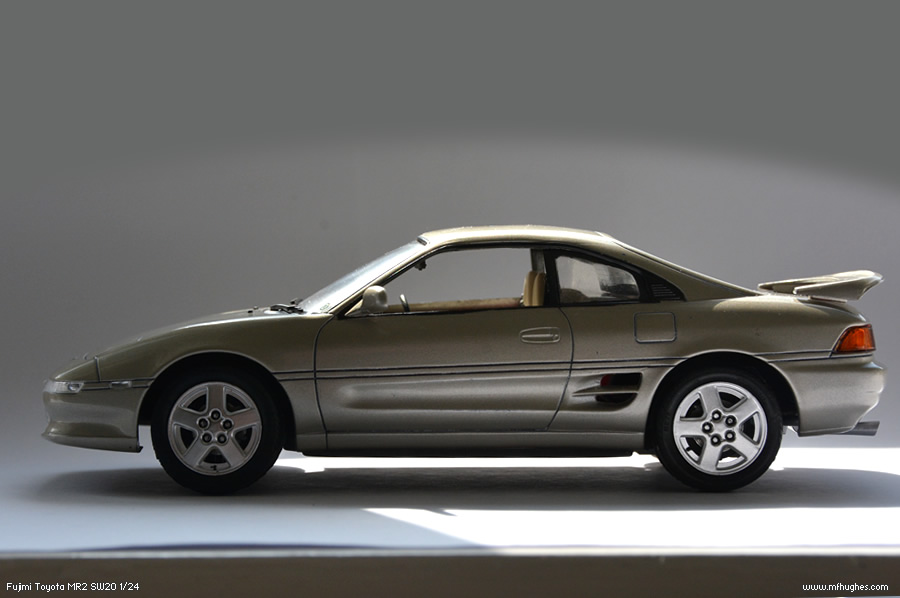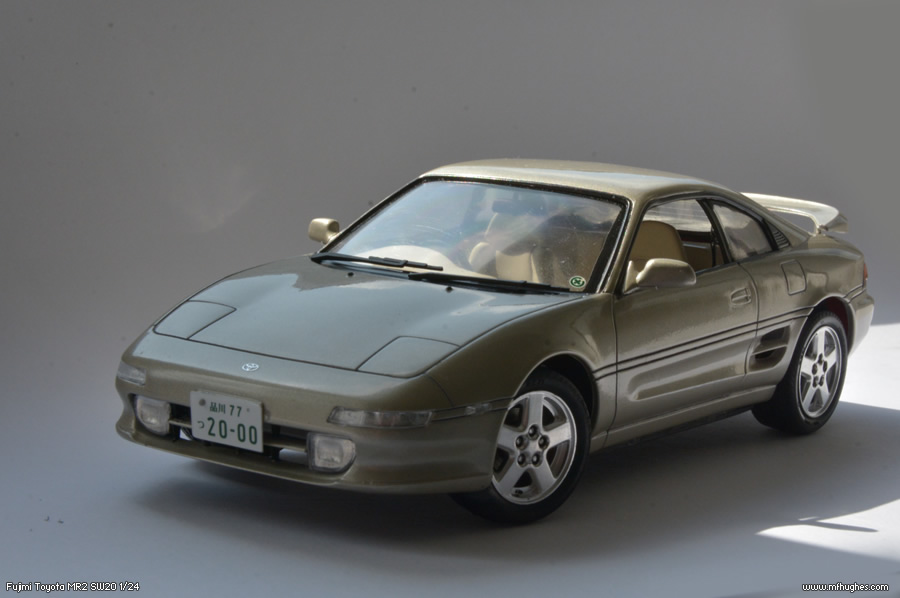 All content, text & graphics Copyright © M.F.Hughes 1995 - 2023 | Home | More Kits