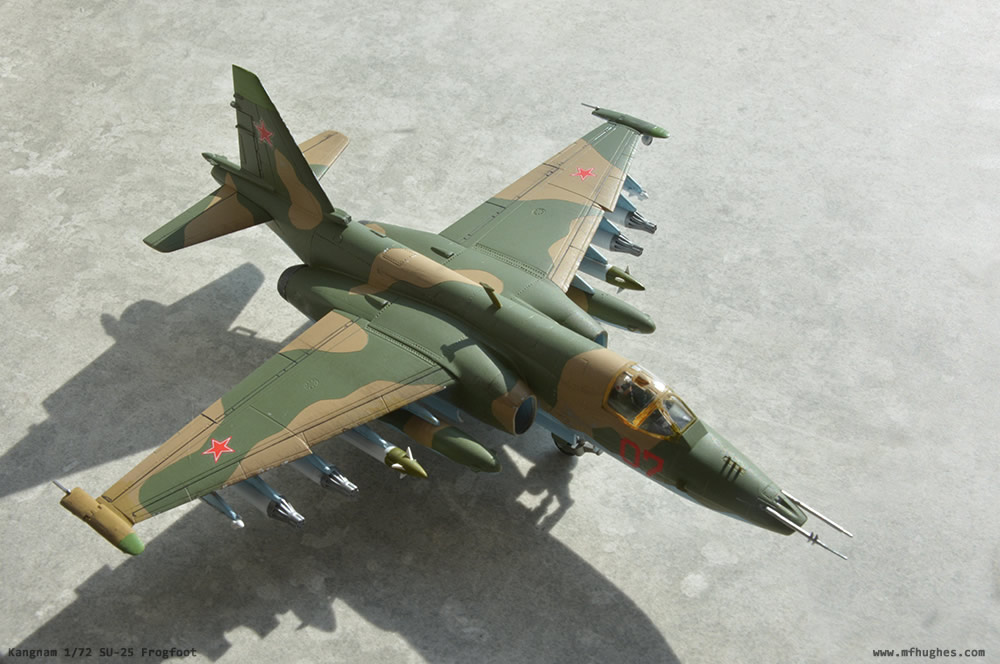 Kangnam SU-25 Frogfoot 1/72 completed April 25th, 2020
Background:
I don't often build aircraft, the last one of 7 in total was back in 2016 and 45 1/24 car builds have occurred between that one and this SU-25. But it's a nice change to do something else and this flying weapons array appealed to me. Soviet aircraft can be quite interesting since they're "the enemy" and at least it's a decent camo pattern rather than the grey on grey of more modern planes. I used several different reference photos for the colours and weathering. It seems military aircraft are a bit like diesel locomotives - no two are quite alike.
The kit is fairly simple to put together and stingy on the decals, just 4 red stars and two numbers. I only made one change-addition to what was in the box - the pilot. He's from a Matchbox Sea Harrier I'd built as a kid back in the 1980s. The plane is long since lost to time but the pilot had been knocking around in a box of model kit bits for about 30+ years. Despite the defection to the Warsaw Pact, he's flying again at last.
---
Kit bought possibly sometime in 2017 or 2018 from Collectakit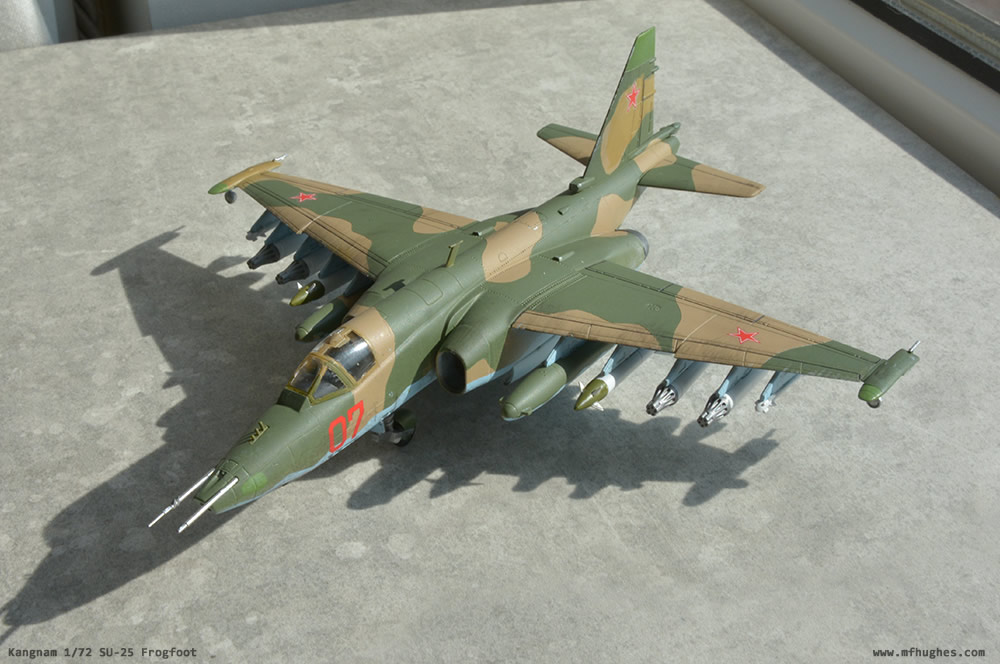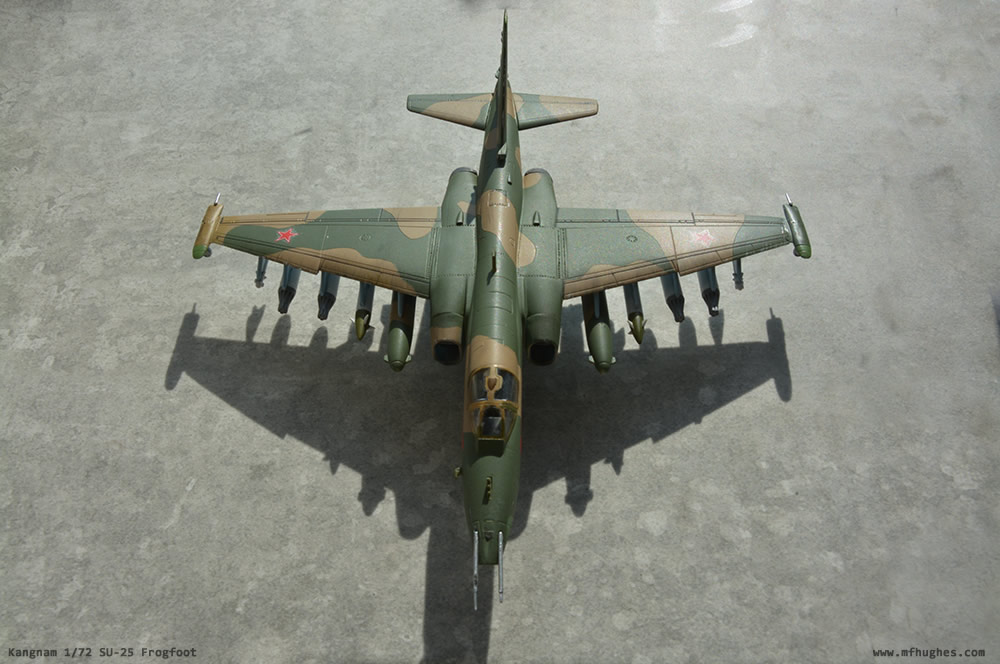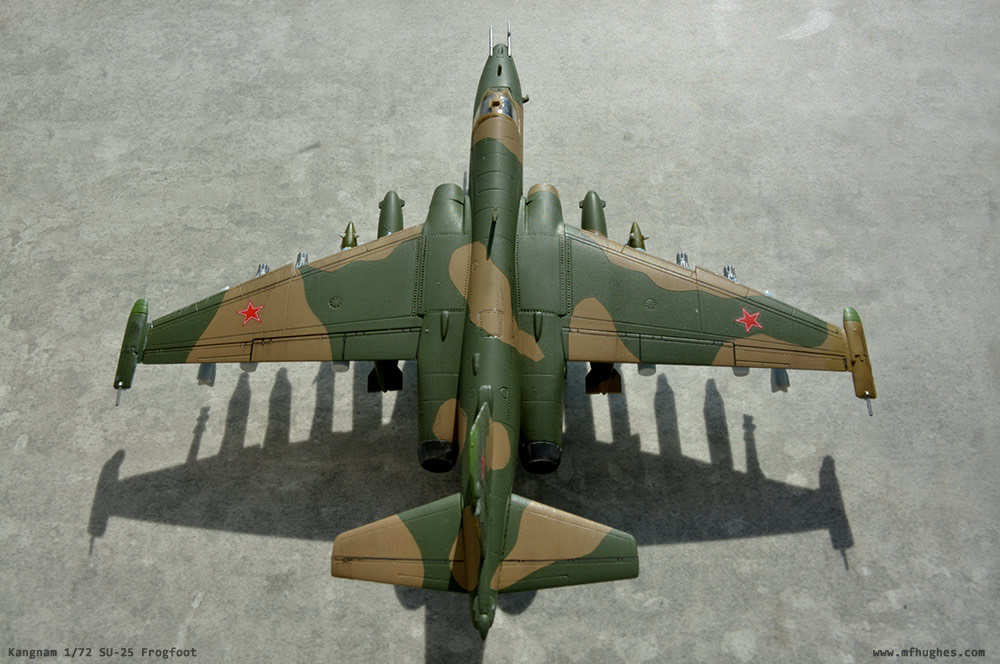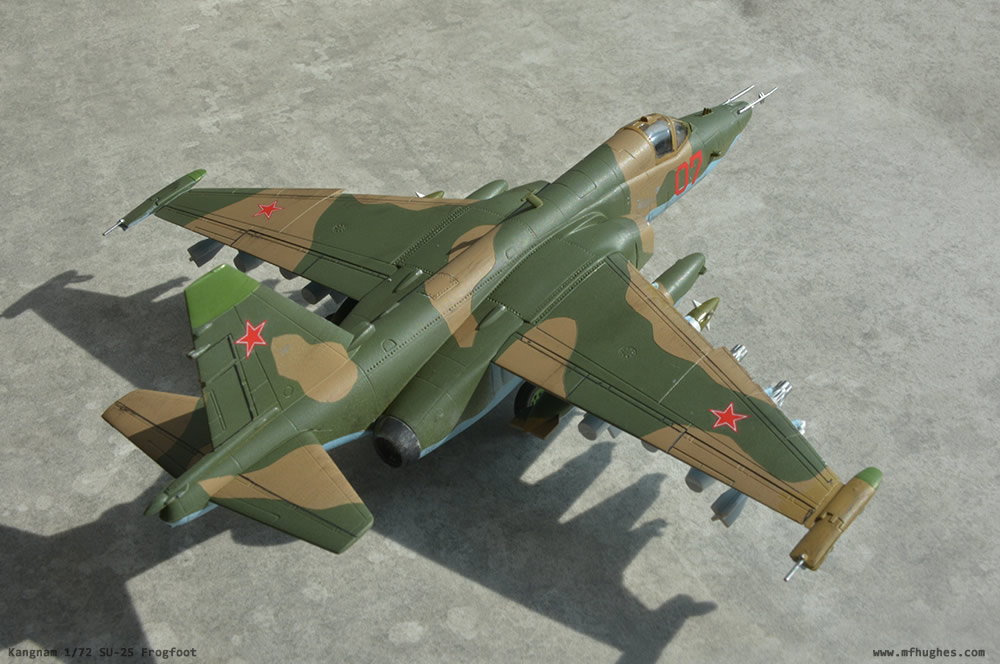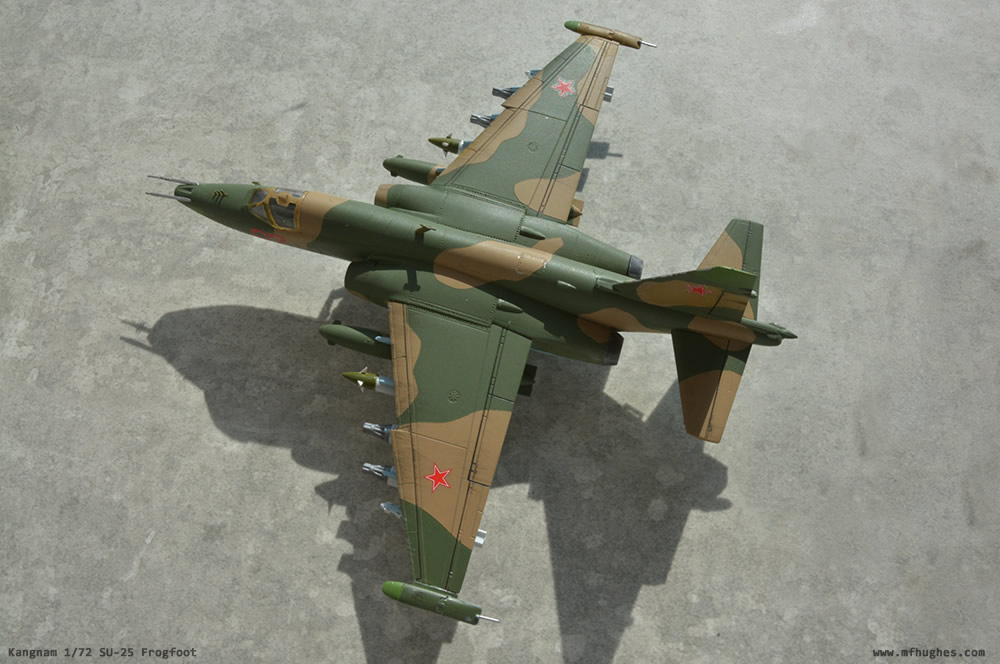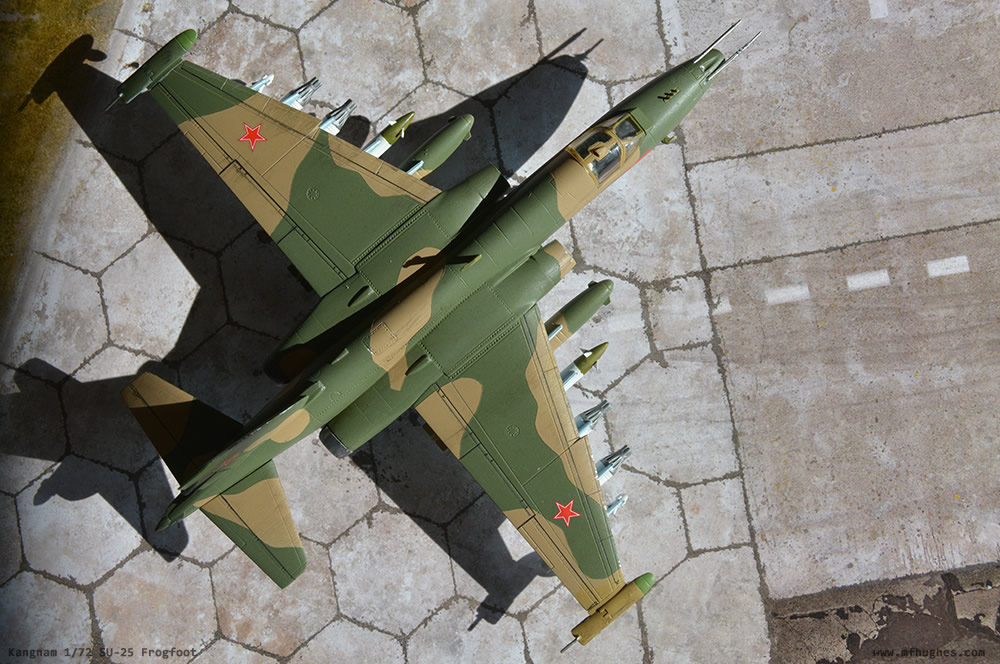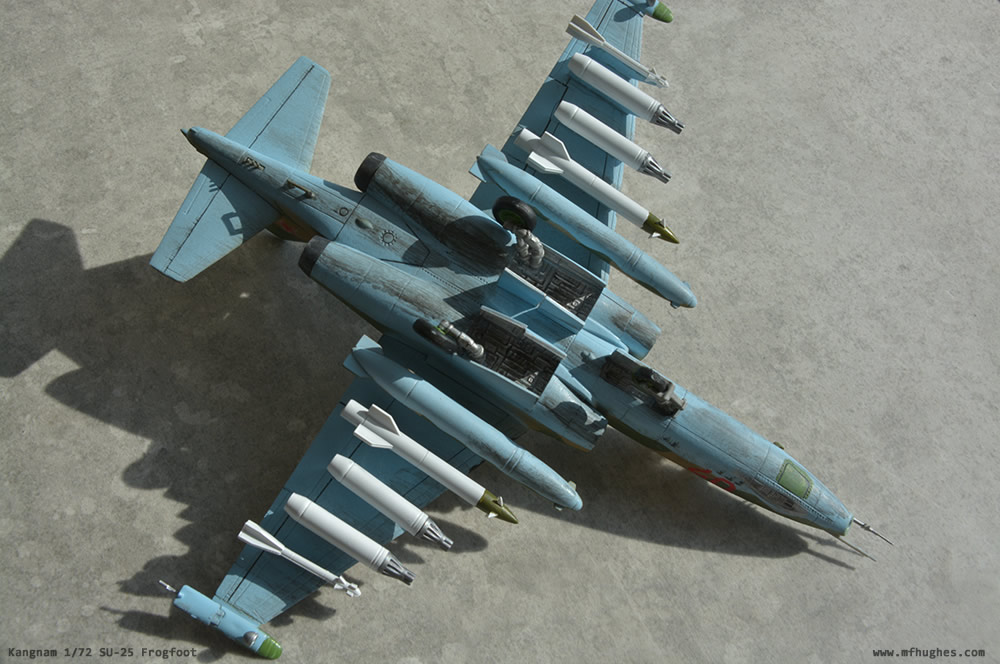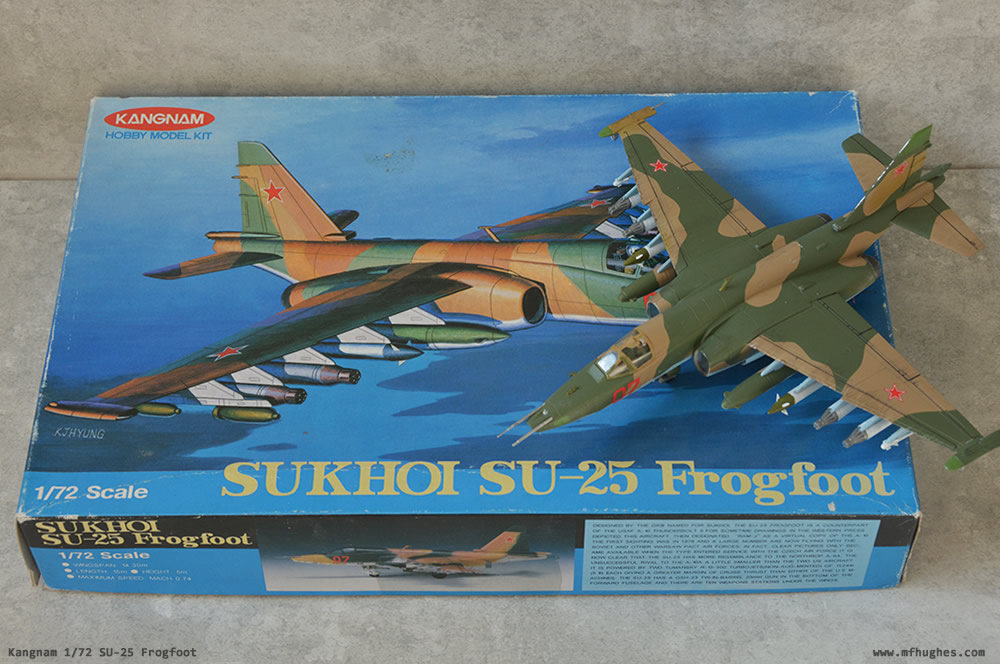 All content, text & graphics Copyright © M.F.Hughes 1995 - 2023 | Home | More Kits