Academy Mitsubishi Zero 1/72 scale. | Model Kit Index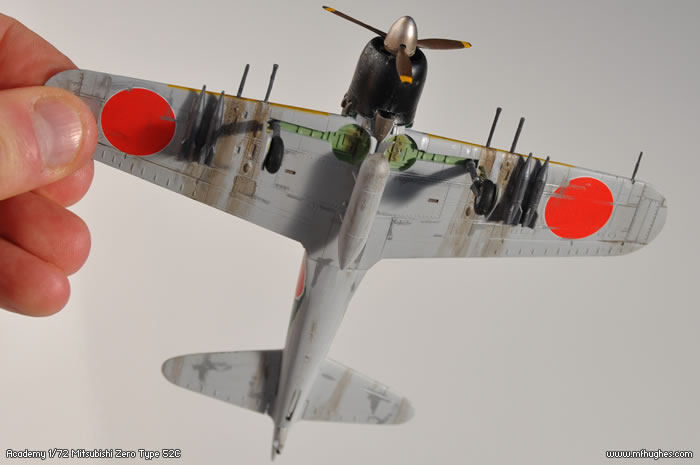 Academy Mitsubishi Zero completed in November 2012. Click Thumbnail below to view larger image.

This is a great kit. Lots of detail, fits perfectly. It's only lacking a pilot, so I had to use one from an Airfix Focke Wulf. If I'm going to build planes I prefer jets, preferably cold war era, but I'd always wanted to have a go at making a Mitsubishi Zero.
All content, text & graphics Copyright © M.F.Hughes 1995 - 2015 | Home | More Kits