Aoshima 1/24 scale Kunnyz Toyota Chaser. | Model Kit Index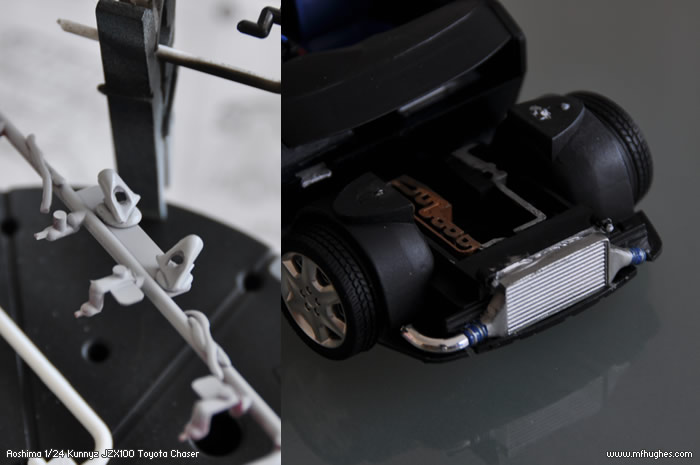 Aoshima 1/24 Kunnyz Toyota Chaser completed in April 2013.
Click Thumbnail below to view larger image.
Additions to boxed kit are the photo etched bonnet pins, seat decals, carbon fibre bonnet decal, bonnet logo decal, wheels and reg plates from a Toyota Celsior, extra suspension parts, seatbel retainers, resin intercooler, intercooler decal, intercooler pipes, exhaust mounting bracket, underbody pipes and cables.
All content, text & graphics Copyright © M.F.Hughes 1995 - 2015 | Home | More Kits