Aoshima Leyton House Nissan Skyline R30. | Model Kit Index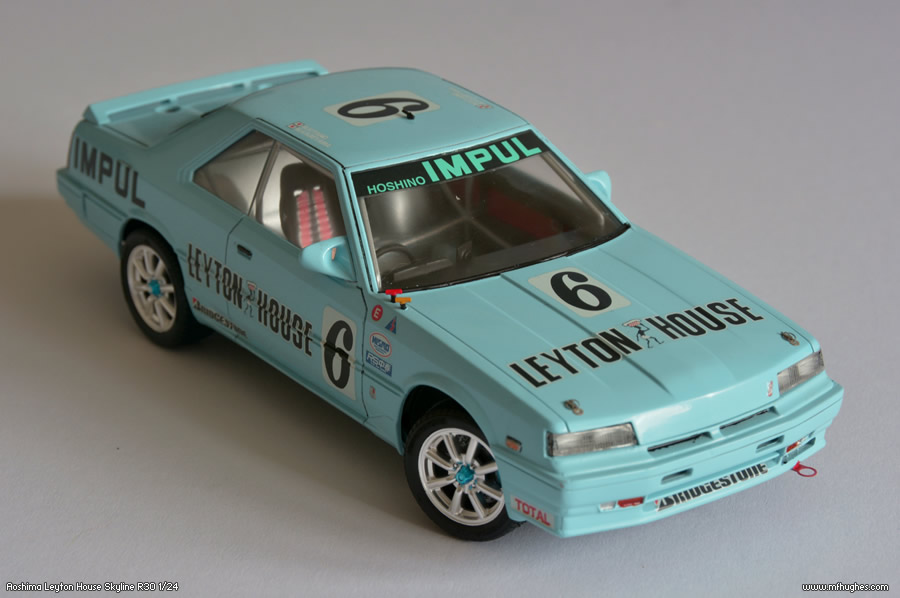 Aoshima Leyton House Nissan Skyline R30 completed June 26th, 2016.
Click Thumbnail below to view larger image.
Kit bought in from Ebay. Additions to boxed kit are.
1) Fuel fillers (scratchbuilt)
2) Shut-off handles in bonnet corner (scratchbuilt)
3) Bonnet pins (scaleproduction)
4) Boot pins (scaleproduction)
5) Tow hooks front and rear (scaleproduction)
6) Roof mini-arial (scratchbuilt)
7) Couple of cables on the underside. (scratchbuilt)
8) Door mirrors. Not the best fit but better than the road-car stock
ones that came with it. These are from the Aoshima Drift parts pack.
All content, text & graphics Copyright © M.F.Hughes 1995 - 2015 | Home | More Kits