Aoshima Toyota Mark II Police Car 1/24 scale. | Model Kit Index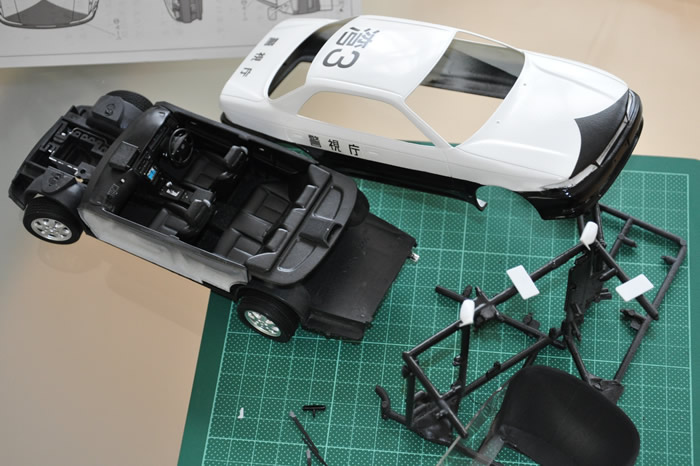 Aoshima Toyota Mark II Police Car completed in August 2010 . Click Thumbnail below to view larger image.

Quite a good kit. Could not bear to insult the car's style with the supplied "police" wing mounted rear view mirrors (you can see pictured on the box), so I used the standard door mounted ones instead, which also came with the kit.
I wasn't looking forward to the white/black masking along the side of the car, but it turned out pretty well in the end.
All content, text & graphics Copyright © M.F.Hughes 1995 - 2015 | Home | More Kits