Bandai MS-06F ZAKU II 1/144 scale. | Model Kit Index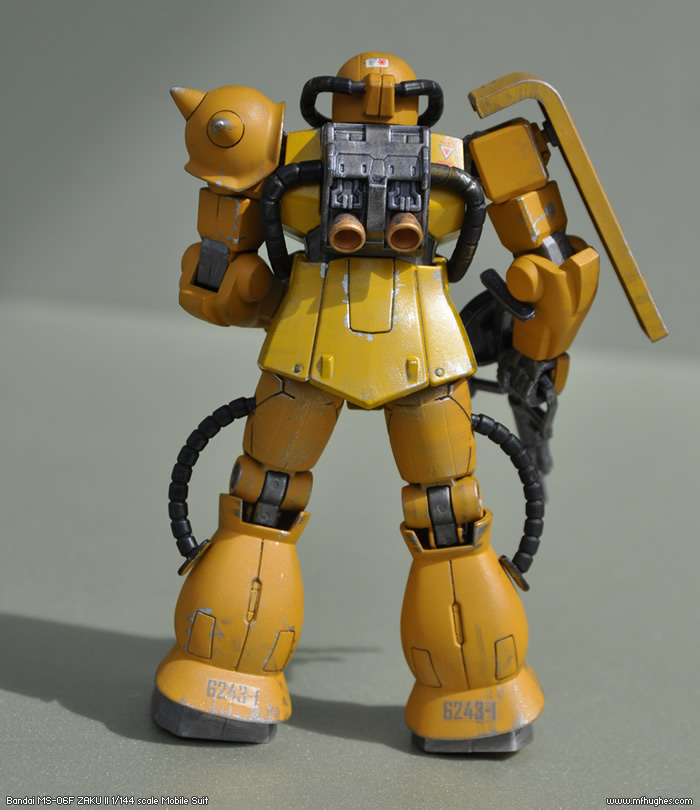 Bandai MS-06F ZAKU II completed in July 2012. Click Thumbnail below to view larger image.

This is my 4th attempt at a Gundam type robot, this one is a kit I picked up in Korea in October 2011. It's by far the best result so far, and turned out exactly as I'd imagined it when I picked the box from the shelf. The weathering makes it look both metal and heavy, despite it being only about 120mm tall. It has more moveable joints than any other Gundam I've looked at so far too. The traditional colour for this is supposed to be two shades of green, but I decided to use flat primer yellow for the most part, inspired by the ABC war robot from Judge Dredd.
All content, text & graphics Copyright © M.F.Hughes 2012 | Home | More Kits