Fujimi Honda Integra Type-R 1/24 scale. | Model Kit Index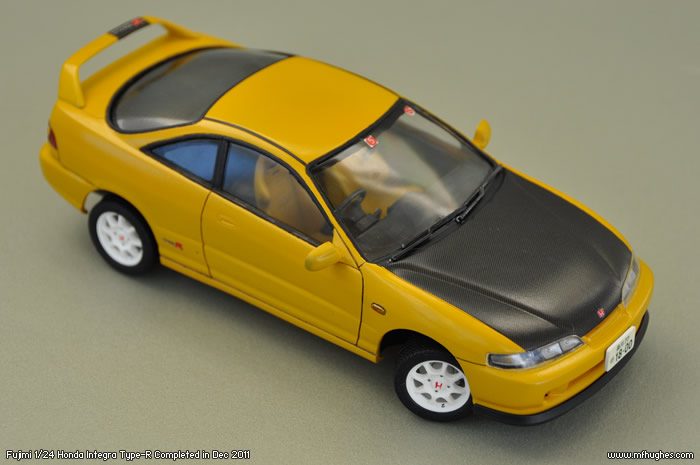 Fujimi Honda Integra Type-R completed in December 2011. Click Thumbnail below to view larger image.

I had this kit in the model cupboard from 2007 until 4 years later when I got it out and built it. It was the oldest kit in the cupboard. It's not an especially great kit, and typical of Fujimi quality, but it's possible to make something nice from it. I'd had enough of white cars and so yellow seemed a good Type-R choice. I also thought I'd have my first go at a carbon bonnet. I'm quite pleased with the result, and it was only 4 weeks from opening the box to completing the kit, not bad for me.
All content, text & graphics Copyright © M.F.Hughes 1995 - 2015 | Home | More Kits