Fujimi 1/24 scale Lamborghini Gallardo SE | Model Kit Index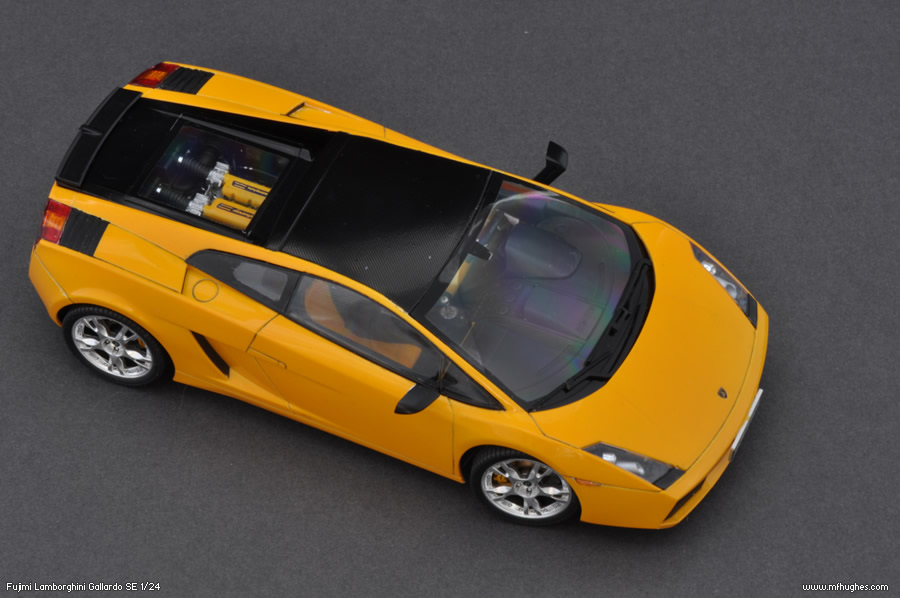 Fujimi Lamborghini Gallardo SE completed Feb 1st, 2015.
Kit bought in Hong Kong Jan 2013, begun/completed 2 years later.

The colour is Tamiya Camel Yellow, with Tamiya clear-coat over the top. The interior carpets are flour-flocked, and the only non-OOB parts are the number plates.
Click Thumbnail below to view larger image.
All content, text & graphics Copyright © M.F.Hughes 1995 - 2015 | Home | More Kits