Fujimi Toyota TE27 Levin (Corolla) 1/24 scale. | Model Kit Index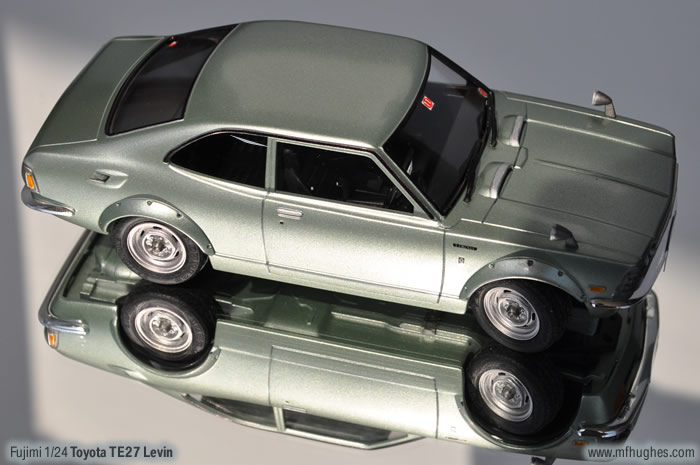 Fujimi Toyota TE27 Levin JZX 100 completed in April 2011. Click Thumbnail below to view larger image.

Only 13 days to build this from start to finish. Everything's build OOB except the number plates, which show the month and year of kit completion, April '11. It went together very well, especially considering it's a Fujimi kit.
The colour is a Vauxhall Green rattle can from Halfords.
All content, text & graphics Copyright © M.F.Hughes 1995 - 2015 | Home | More Kits