Fujimi Suzuki Alto Twincam 1/24 scale. | Model Kit Index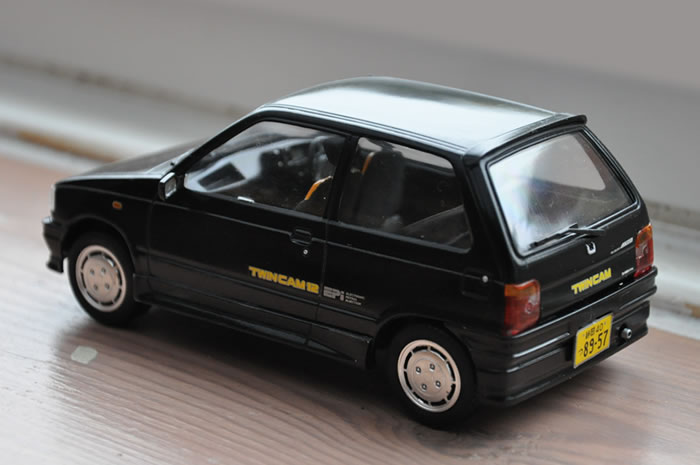 Fujimi Suzuki Alto Twincam completed in March 2010 . Click Thumbnail below to view larger image.

This kit was pretty easy, not only is there only about 20 parts, but they all snap-fit together as well. The black comes up nice and shiny once polished, but doesn't half show the dust in photographs. Pity the front wheels don't even steer though! A bargain at 750 Yen and possibly one of the most easy-to-find kits in the shops in Japan.
All content, text & graphics Copyright © M.F.Hughes 1995 - 2015 | Home | More Kits