Fujimi Nissan Cube (Xanavi Nismo) 1/24 scale. | Model Kit Index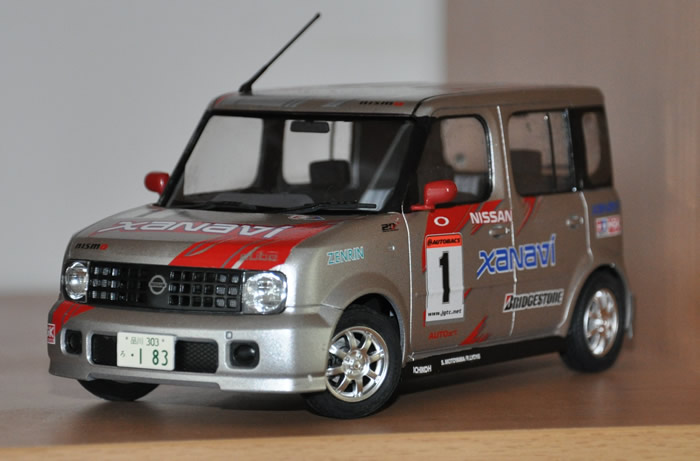 Fujimi Nissan Cube completed in August 2009. Click Thumbnail below to view larger image.

It's amazing what you can do with a plain old Nissan Cube and a spare Xanavi 350z decal sheet. The only bugger are was on the roof where no amount of topcoat would keep that decal down. Superglue managed it however. I've always thought the Nissan Cube was an odd car, so why not make it even more odd. Pimp my Cube !!
All content, text & graphics Copyright © M.F.Hughes 1995 - 2015 | Home | More Kits