Fujimi Toyota Corolla Levin "Drift" 1/24 scale. | Model Kit Index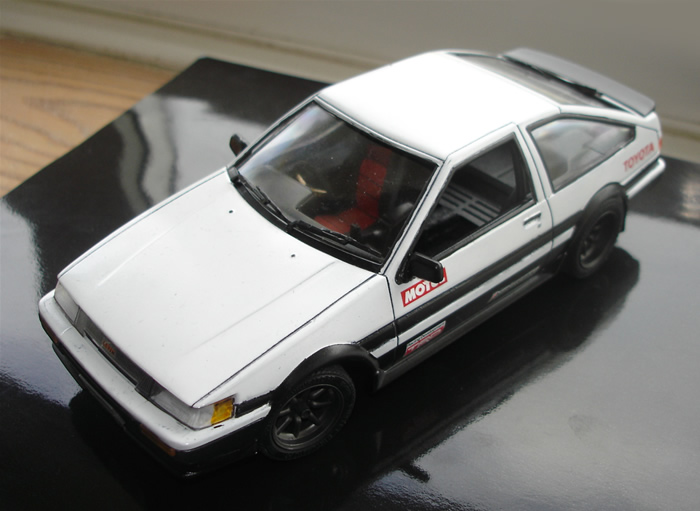 Fujimi Toyota Corolla Levin "Drift" completed in October 2008. Click Thumbnail below to view larger image.

If it could go wrong for the build of this hapless Levin, then it did. Glue on the glass, body fell into the dirt whilst the clearcoat was drying, not awesome fit of parts and less awesome quality of kit, and I learned that Mr Top Coat on top of Gundam marker might be fine on some colours but on white you can really see that Mr Top Coat makes Gundam marker run and spread. On the plus side, the interior came out well.
All content, text & graphics Copyright © M.F.Hughes 1995 - 2015 | Home