Revell BAe Hawk T Mk1 The Red Arrows 1/24 scale. | Model Kit Index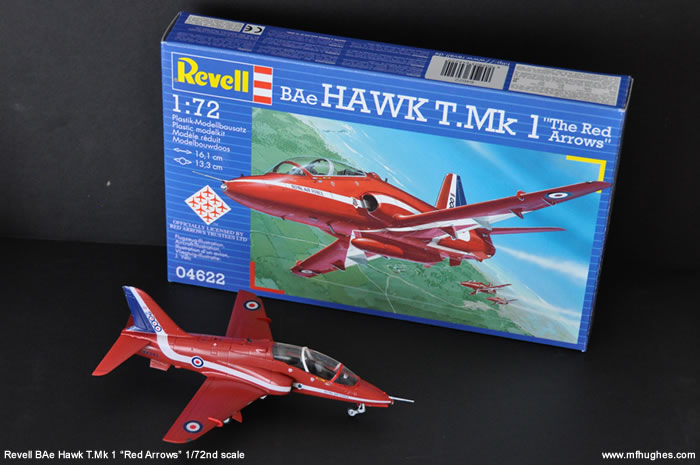 Revell BAe Hawk T Mk1 "The Red Arrows" completed in November 2011 . Click Thumbnail below to view larger image.

A nice kit, well moulded, goes together easily but unlike the plane, this kit is not a "trainer". It's not easier (and no harder) than other jet aircraft kits. Red is a bugger to paint though, never seems to cover well. Red primer only makes it duller.
White or grey primer only makes it harder to cover.
All content, text & graphics Copyright © M.F.Hughes 1995 - 2015 | Home | More Kits