Revell Smart Car 1/24 scale. | Model Kit Index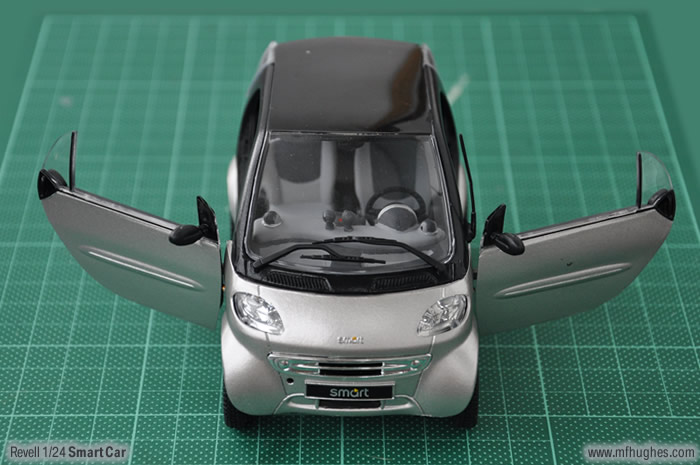 Revell Smart Car completed in April 2011 . Click Thumbnail below to view larger image.

I don't think Revell could decide whether the Smart Car was a model kit or an assembly-toy. The opening doors and snap-fit assembly are quite toy-like, as are some of the plastics involved - not every part is polystyrene. Some are more like polythene, inclduing the main body shell. The decals are all stickers, though in this instance that's no bad thing, but pre-painted parts take some of the skill out of the hobby. The parts fitment is so-so, like Fujimi on an average day.
I'm not a big fan of the Smart Car (or "wheeled bottle bank"), but for 50p from a car boot sale, it was too cheap to pass on.
All content, text & graphics Copyright © M.F.Hughes 1995 - 2015 | Home | More Kits