Tamiya Mazda RX-7 R1 1/24 scale. | Model Kit Index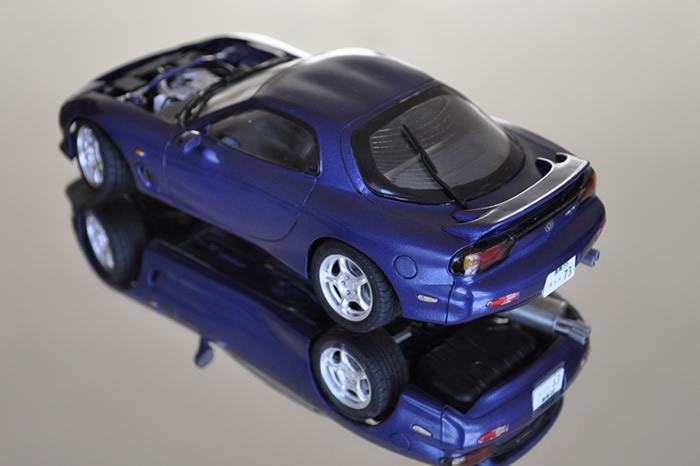 Tamiya Mazda RX-7 R1 completed in August 2009. Click Thumbnail below to view larger image.

One thing I learned from this kit was not to scrub the plastic body clean too hard before painting - boy, does that plastic damage easily.
Other than that I'm pretty pleased with the result of what is an very beautiful car in real life.
The photographs benefit a lot from the mirror, and the kit has a very well detailed underside in addition to the engine bay.
I added a few parts to the Mazda's engine bay as well, for an extra bit of detail. Finished in Honda purple car paint.
All content, text & graphics Copyright © M.F.Hughes 1995 - 2015 | Home | More Kits