Aoshima Toyota Crown "Athlete" Zero. 1/24 scale. | Model Kit Index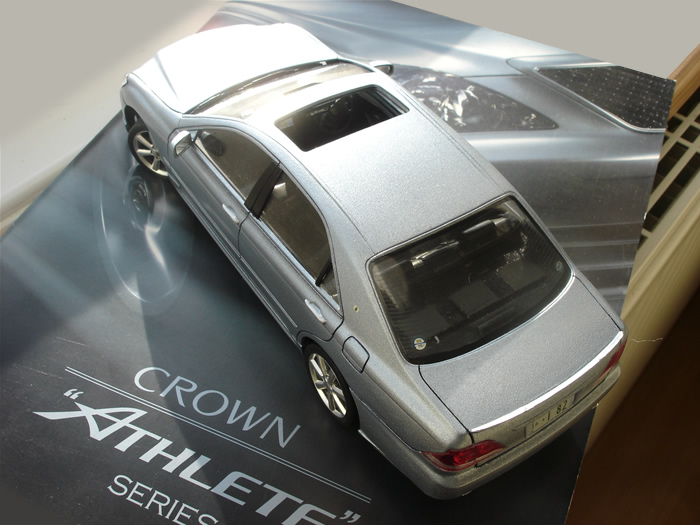 Aoshima Toyota Crown "Athlete" completed in October 2008. Click Thumbnail below to view larger image.

I was fortunate enough to drive one of these for real on a holiday in Japan a few years ago, so I chose the kit and colour to match that one. I also picked up a brochure, (underneath the car in the photos), which certainly helped with the interior detail. Seatbelts are made from painted masking tape, buckles are P/E parts. Paint is standard car paint, with Mr Top Coat on top. Quite a good kit to build, no badly fitting parts or anything like that. Suspension detail is not accurate to real car, but is nice and springy.
All content, text & graphics Copyright © M.F.Hughes 1995 - 2015 | Home